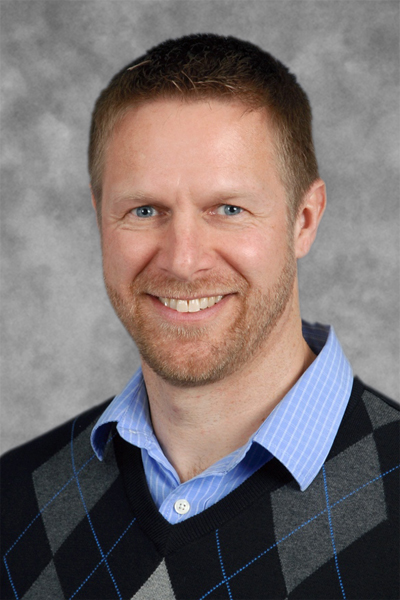 Mark Schlenker has served as Pastor of St. Peter Lutheran since May 2012. Growing up in Phoenix, Arizona, Mark loved playing sports. This love eventually translated into his coaching and earning a Bachelor of Arts in Physical Education from Arizona State University. After a brief stint coaching and teaching he followed his other passion, faith and the church, to Luther Seminary in St. Paul, Minnesota where he earned his Master of Divinity degree in 2002. The first 10 years of ordained ministry he served in Florida: three years at St. Matthew's Lutheran Church in Jacksonville and the next 7 years at Lutheran Church of the Cross in St. Petersburg. Mark was called as the pastor for St. Peter Lutheran in May 2012. Yes, he chose to leave Florida for Iowa. Yes, he's still glad he did! Mark still enjoys playing and watching sports. The majority of his spare time however, is enjoyed with wife Bambi, daughter Kadin, and sons Grady and Ashton.
---
Julie Bindel has served as Parish Secretary for St. Peter Lutheran since July 1993. She is responsible for weekly bulletins, monthly Voice newsletters, recording of financial contributions, financial secretary for the church and Small Miracles Preschool, recording of all baptisms, deaths, weddings, etc., keeping membership statistics, along with whatever comes up that needs attention. Julie graduated in 1977 with a Bachelor of Arts in Elementary Education from Luther College in Decorah, Iowa. She lives in Grimes with her husband, Phil. They have three grown children, Amy (Corey), Kimberly (John), and Daniel (Sherri). They are blessed with six beautiful grandchildren – Kelly, Noah, Grant, Autumn, Ethan, and Savannah.
---
Sonja Gerstenberger has served as Director of Faith Formation for St. Peter Lutheran since June 2011. She has primary responsibility for Confirmation ministry, in addition to providing formative faith experiences for all ages including small group offerings, facilitating a Creation Station for young children during worship, and supporting Sunday School and Youth Group ministries. Sonja also coordinates electronic communications for St. Peter. Sonja graduated in 1999 with a Bachelor of Arts in English and Education from Wartburg College in Waverly, Iowa. She lives in Grimes with her husband, Scott, and their three children, Lucas, Nicolas, and Analise.
---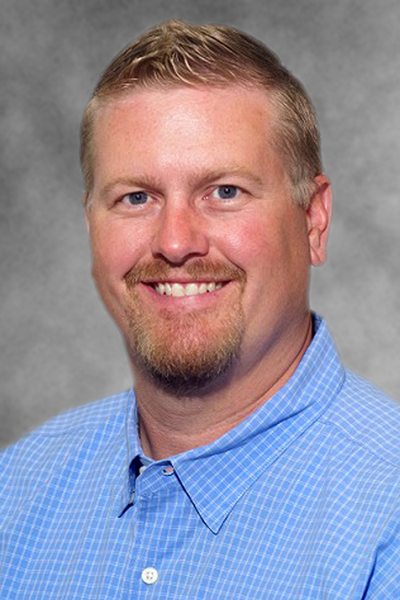 Matt Schmidt began serving as Youth Director in August 2015. Matt is responsible for day-to-day coordination of Youth Group details, facilitating Youth Group nights, mentoring and encouraging youth, and acting as primary lead in fundraising efforts for youth trips. Matt has been an active member of St. Peter since joining the church in February 2003. He has served on Church Council as a member of the Evangelism and Stewardship committees, and served as a small group Confirmation guide for four years prior to moving to a guide role with Youth Group in 2014. Matt has a passion for coaching and mentoring youth in the community. Matt graduated from the University of Missouri-Columbia in 1999 with a degree in Agriculture. He is employed with Davis Equipment Corp of Johnston, serving as the Manager of Corporate Parts and Service. Matt resides in Grimes with his wife, Heather, and daughter, Ainslea.
---
Rita Rosenberg has served as Choir Director for St. Peter Lutheran Church since 1993. Rita's responsibilities include selecting music for and directing the adult choir, helping with musical small groups, and coordinating special music. She serves as one of the pianists for worship services. Rita received a Bachelor's in Business from William Penn University for Working Adults. Rita lives in Grimes with her husband Denny and has two grown children, two grown stepchildren, and 4 grandsons. She loves to spend time with family, spoiling her grandkids and also enjoys music, sports, and shopping.
---
Cyndi Meggison began serving as the Sexton at St. Peter in 2014. Cyndi has been a member of St. Peter Lutheran since 2000. She has taught Sunday school, been a choir member, Adult Youth Leader, chaperoned youth in Atlanta for the National Youth Gathering, a Church Council member several times in various capacities, and Treasurer. She is currently Co-Treasurer, Church Sexton, and recently the Food Pantry Coordinator. Cyndi graduated from Iowa State University with a Bachelors of Business Administration in accounting. She has lived in Grimes for 36 years with her husband, Gary, and has two adult children, Jordan (Joel) and Jared, who both graduated from DC-G. She is currently a full-time grandmother/caregiver for her granddaughter, Kensington.
---
Jeannie Staton serves as Director of Small Miracles Preschool and Before and After Care. She began as director of the preschool in 2014 and in 2017 Small Miracles became a preschool and Before and After Care .Jeannie has an Associate's Degree of Liberal Arts from DMACC and a Bachelor's of Science degree in Juvenile Delinquency and Social Control from Drake University. Jeannie has experience working with children over the last 25 years as an in-home child care provider and other child care settings. Jeannie serves in many capacities in her local church and has three grown children.
---
Beverly Ellis has served as the Lead Teacher for Small Miracles Preschool since August 2010. Beverly graduated from DMACC with an Associate Degree in Science. She continued her education at Drake University and received a Bachelor's Degree in Elementary Education. In the 1990′s she received her Master's in Education from Iowa State University. Beverly's teaching experience first began at Martin Luther King Elementary School where she taught Kindergarten for 15 years. She then taught at Moore and Adams Elementary for the next 15 years. After retiring, Beverly worked for Altoona Kids Klub for 6 years and KinderCare 1 year before coming to Small Miracles Preschool in August 2010. Beverly takes seriously her responsibility to guide the children spiritually, socially and educationally. Beverly has lived in Des Moines for the past 45 years with her husband, Dale. They have a son and a daughter who live in Des Moines as well as 3 granddaughters and grandson.
---
Amy Dutchuk has served as the Assistant Teacher for Small Miracles Preschool since August 2011. She leads Crafts, Large Group Time (opening with calendar, weather, patterning, music), color, shape, or number of the week, and letter of the week in addition to assisting in the school routine with her students every day. Amy also helps coordinate and teach the music programs. Amy has had daycare experience before she started teaching at Small Miracles. She has been a Sunday School Teacher for many years and also helped assist at VBS for several years. She is required to take 6 or more hours of continuing education classes each school year. She is current on first aid and CPR training. Amy lives in Grimes with her husband, Corey and two sons, Noah and Ethan.
---