Pastor Mark's January Column
God's Sacrifice Worth the Cost
Wednesday, December 28, 2016
by
Sonja G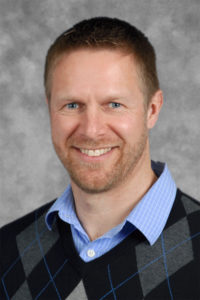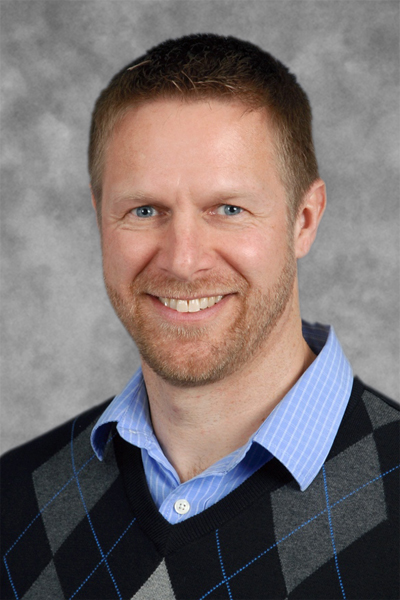 Pastor Mark's January Voice Column:
Leonard Sweet in his book Aqua Church shares this story. "A missionary, home on leave, was shopping for a globe of the world to take back to her mission station. The clerk showed her a reasonably priced globe and another one with a light bulb inside. 'This is nicer,' the clerk said, pointing to the illuminated globe, 'but of course, a lighted world costs more.'"
There are a number of ways to think about this quote. In light of Christmas we see that bringing light into the world cost God his Son.  God sent Jesus into the suffering of the world in order to redeem the world, which cost God watching his Son get betrayed, mocked, beaten and crucified. Out of God's great love for the world though, God deemed this sacrifice worth the cost.
Another way to think about the quote is in terms of what it will cost St. Peter. As Christians we are called to shine the light of Christ into the darkness of the world. What does it cost St. Peter to do this? It costs people's time to gather together for worship, fellowship, education and service.  It costs time for the numerous volunteers and staff that it takes to organize and carry out these ministries together. It costs financial resources to sustain and expand a thriving ministry like St. Peter's.
A third way to think about the quote is in terms of what it will cost me (you).  It will cost my personal time gathering with others in strengthening the community and time serving.  It will also cost me financial resources for funding the ministries that are shining the light of Christ in the world.
As pastor I have the privilege and joy of hearing and seeing how all of these "costs" make a difference at St. Peter.  I get to see in large and small ways how St. Peter is shining the light of Christ into the world. Large ways are seen through the number of people reached with the Good News in worship and educational ministries. Or, through feeding the hungry locally and globally in large ways.   The small ways often go unnoticed though unfortunately, so I'll share just a few in no particular order:
A young father shared how much his kids love coming to church, and never want to miss.
A woman excitedly shared all the Lord had been doing in her life, and wants to become even more active in the church.
A husband/father had tears of gratitude from church's support during a difficult time.
I heard a young man tell other men how various adults supported and encouraged him at St. Peter over the years, and how that has formed his faith.
I've seen my own kids enthusiasm for raising money to feed the hungry and tying blankets on Compassion Sunday's, and I've heard them joyfully singing songs of faith.
I see numerous caring adults mentoring and shaping the faith of youth on Wednesday nights.
I've seen young moms rally around another mom going through a hard time.
I've had adults that have never been baptized decide to get baptized with their child.
I've watched youth that didn't grow up in church become actively involved as they were welcomed into worship, confirmation and youth group.
I've watched the numbers and enthusiasm steadily increase over the years for summer youth mission trips.
God deemed the cost of sacrificing his Son as worth it.  I see my cost of time and resources worth it in sharing the light of Christ with the world through St. Peter.  You're reading this so I gather you do as well. Thanks for your faithfulness in shining the light of Christ into the world that God loves.
"The light shines in the darkness, and the darkness did not overcome it." (John 1:5)
Pastor Mark